Professional Word Processing:
Theses, Dissertations, Journal Articles, and Books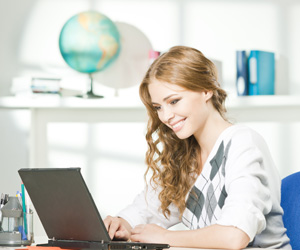 Congratulations!
You have finally completed your thesis or dissertation—and it's a masterpiece: well-written, extensively researched, and even has your advisor's approval!
Now, it's just a matter of formatting it, either to pass your university's formal review or to meet exacting publication guidelines. As a professional, experienced formatter, I am here to help you do precisely that.
Your Formatting Needs
Perhaps you typed your thesis or dissertation in plain text and are looking for assistance converting it into one of the countless style guidelines endorsed by North American universities—and there are a startling number of variations.
Perhaps you've done your best to adhere to posted specifications and now need a second set of trained eyes to go over your document, double and triple checking all of the formatting elements that are so critical to passing review:
Are page numbers properly styled? Are margin widths and line spacing correct? Does every parenthetical reference or footnote have a corresponding entry in the works cited or bibliography, and vice versa? Do all headers, footers, tables, illustrations, and preliminary and end pages adhere to your university's standards?
Whatever your formatting needs may be, I can accommodate them. Students enjoy working with me and have expressed their appreciation of my timeliness, flexibility, devotion to detail, expertise, and friendliness. I am confident that I can bring the same qualities that have earned their enthusiastic praise to your word processing project, as well. I take pride in my work, as I know you do in yours. The result of our collaboration will be a document of which you can be proud.